In August 2021, AFE released our latest product - the Remote Monitoring IoT Solutions. This newest addition utilises cloud connectivity to enable remote monitoring of our desiccant dryers. So far, we've received an encouraging response from our customers – many whom are curious as to how IoT cloud connectivity can improve their factory's compressed air operations. Since its launch, we have successfully installed 5 desiccant dryers with the integrated cloud solution, with another 5 more orders underway.
Our dryer's remote monitoring system is an especially attractive solution for customers who don't run their own centralised factory management system, like SCADA or similar systems. AFE offers an affordable entry point to 24/7 online monitoring of important CDA operation systems - providing real-time critical insight into dryer facilities, without having to invest in a complete centralised monitoring system.
Remote monitoring enables proactive maintenance programmes and provides insight to keep production lines operating at optimum efficiency, whilst reducing chances of equipment downtime. Another application for such a monitoring system is during the commissioning stage of desiccant dryers. Normally during commissioning, the service team have to spend time remaining on-site whilst monitoring the dryer until the unit is stable. With our remote monitoring solution, once the dryer unit is installed, the service team can check that all mechanical functions of the dryer are in order and move on to their next job, whilst monitoring the dryer's performance via an internet connection.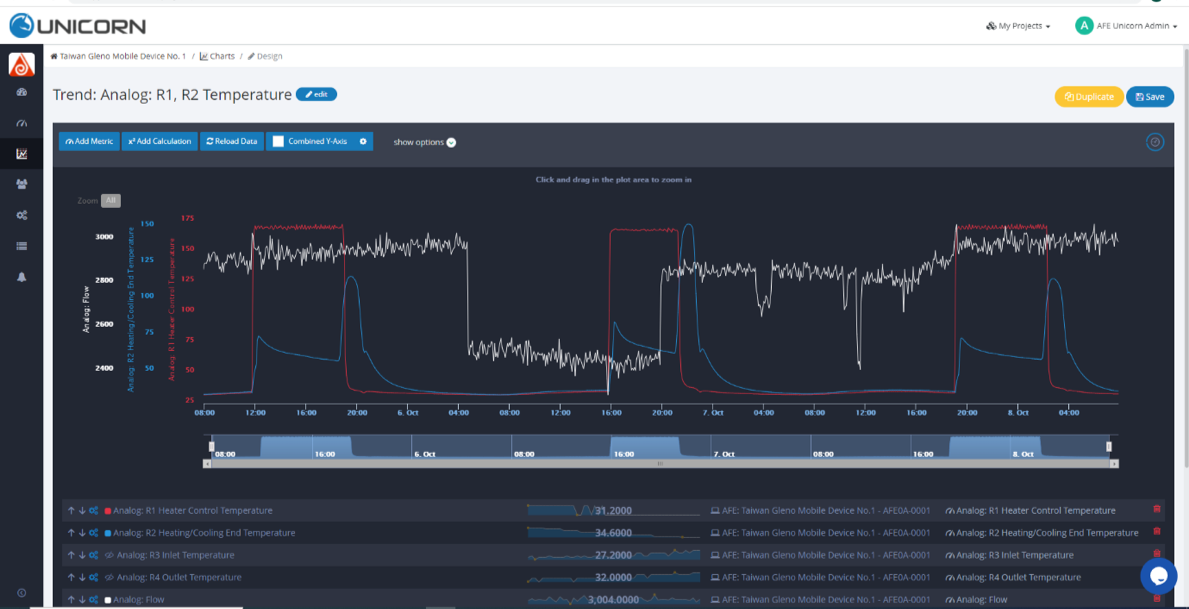 Additionally, remote access to the PLC controller setup is possible - enabling settings to be changed without the service team physically returning to the dryer. Saving time not only reduces service costs in the long run, but also allows for quicker trouble-shooting.
So far, 2 of our customers have retrofitted their old dryers to include the new Remote Monitoring IoT Solution. We've received positive feedback from our customers, namely that dyer trouble-shooting online is faster and easier without arranging service visits, it saves travelling time, and the software's extensive analysis functionality provides critical insight into the dryer's operations.
Find out more here, or contact us to discuss the possibilities.